Vice President Huang Jian led the delegation to Chengdu to participate in the China (International) Halal Industry Development Summit
Original Language: Chinese Language (CN)
Post Date: Friday, 23 March 2018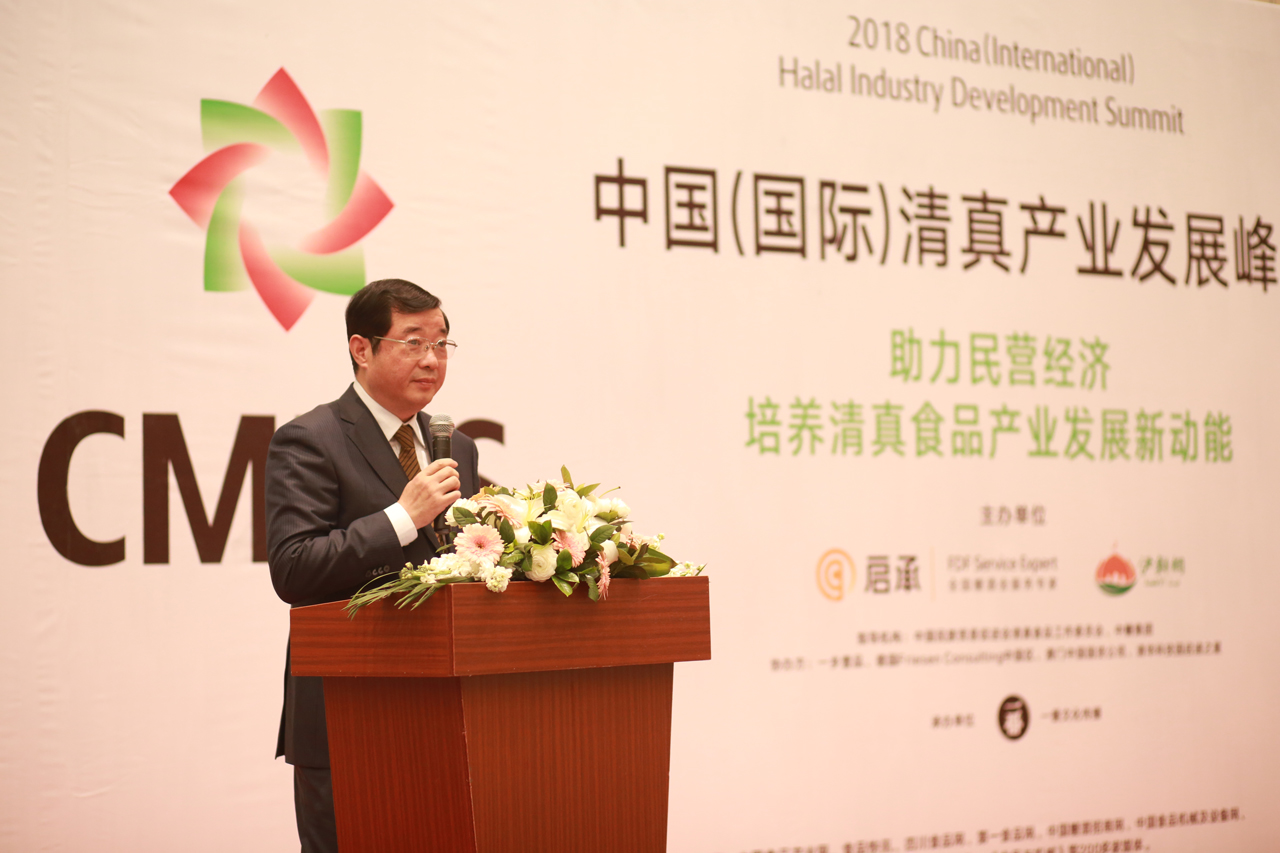 中国民族贸易促进会 (CCPNT)
中国民族贸易促进会清真食品用品贸易工作委员会 (ICCC)

On March 22nd, the China (International) Halal Industry Development Summit, which was guided by the China National Trade Promotion Association Halal Food Working Committee, was successfully held in China·Chengdu Western International Expo City. With the theme of helping the private economy and cultivating the new kinetic energy of the halal food industry, this forum has received strong support from many authoritative organizations and enterprises.
At the forum, Vice President Huang Jian made an important speech on the development of the domestic halal market in recent years. He pointed out that the halal industry has encountered the best development opportunity in history – the national "Belt and Road" initiative. Under the guidance of the "Belt and Road Initiative", the halal food industry should fully rely on the dual multilateral mechanism of China and relevant countries, and use the existing and effective regional cooperation platform to hold high the banner of peaceful development and actively develop economic cooperation with countries along the route. Partnerships, together to create a political mutual trust, economic integration, culturally inclusive community of interests, a community of destiny and a community of responsibility, there is a huge halal market in the countries along the "Belt and Road", and development opportunities are rare. The China National Trade Promotion Association Halal Food Working Committee will, as always, proceed from the actual interests of the company and provide halal-related consulting and service work for the company.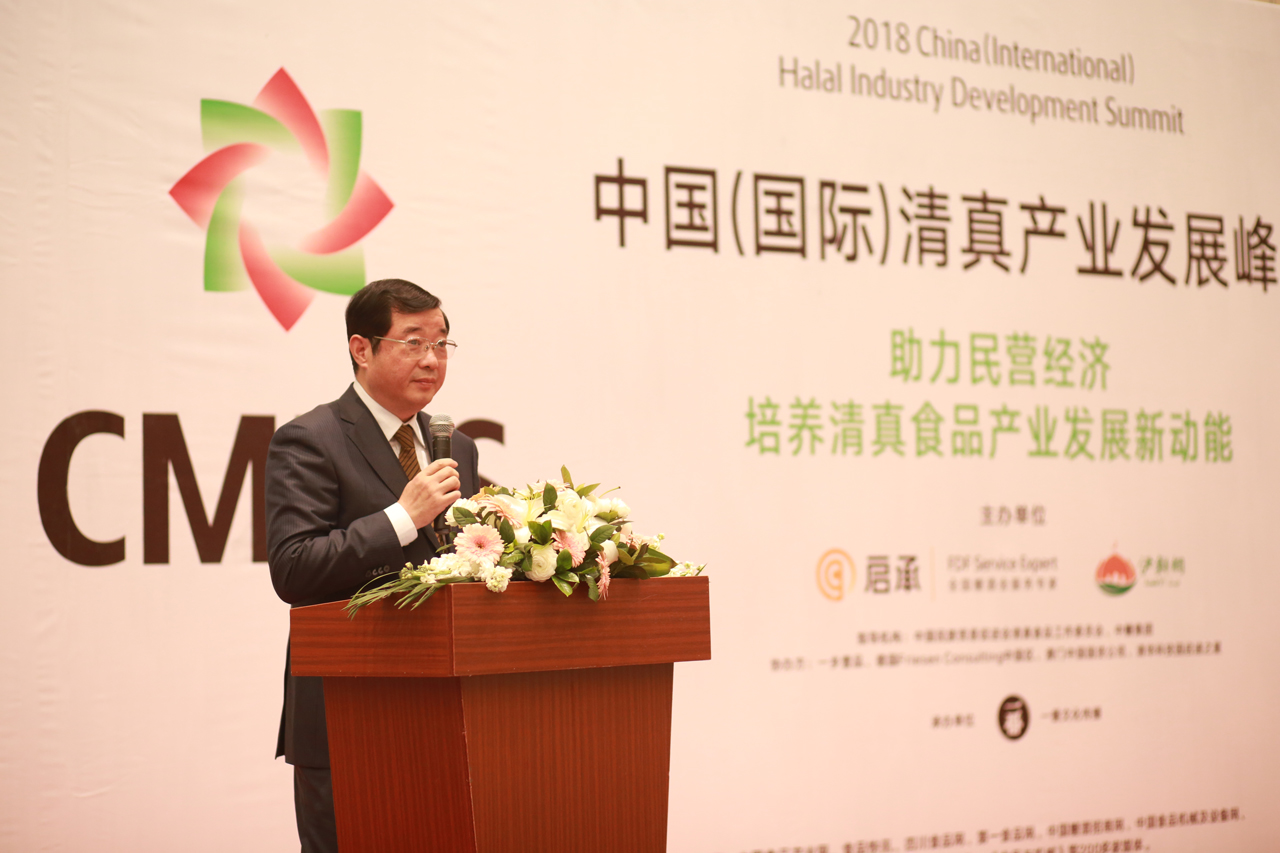 During the forum, Yixiang Yipin (Beijing) Trading Co., Ltd. reached strategic cooperation with Yixian and Ma Dajie, and held a grand signing ceremony at the forum. The partners highly recognize each other's development philosophy and business policy, and jointly stated that in the future development, they will proceed in harmony and support each other, and vigorously develop China's national trade work and halal food industry.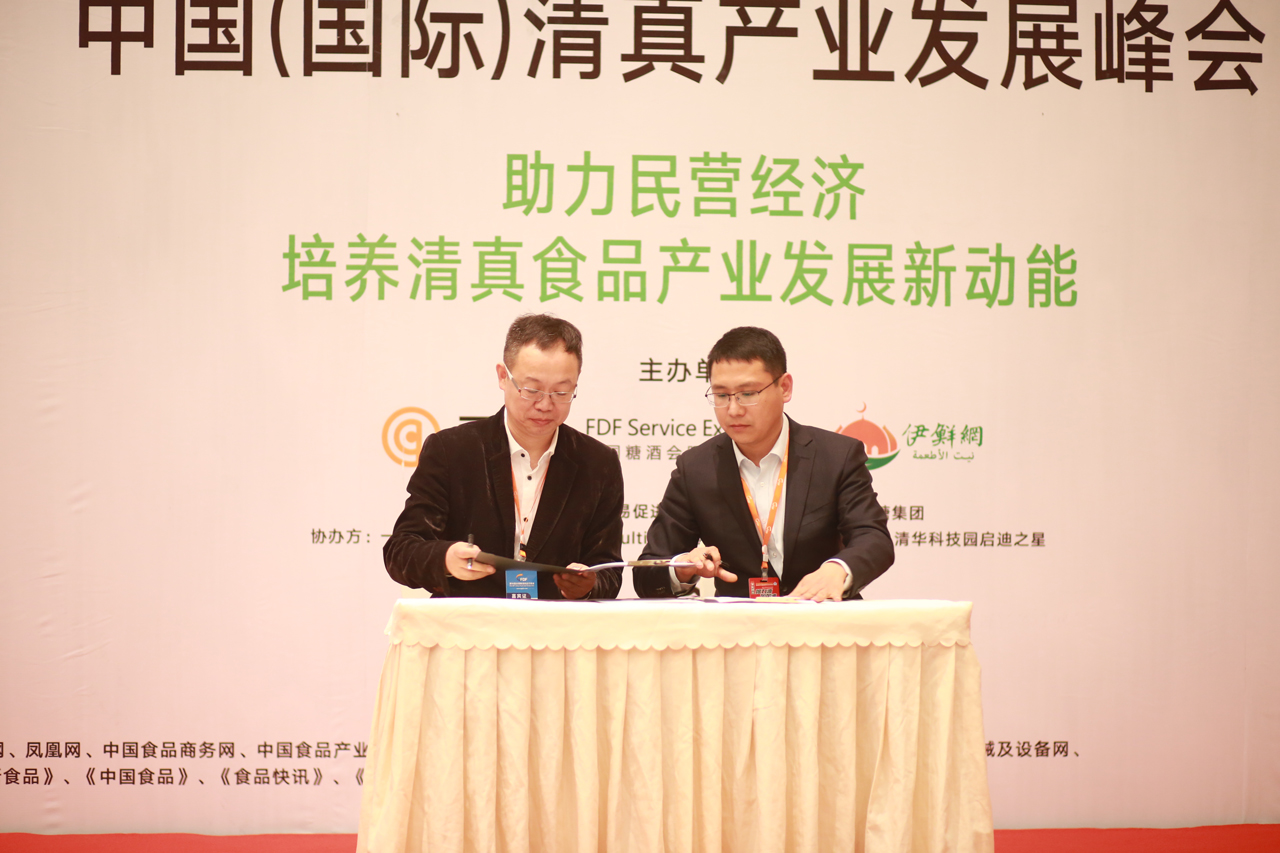 Liu Wei, deputy director of the Halal Food Working Committee, signed a contract with Qi Dongzhen, the founder of Yixian Net.
Researcher of the Beijing Institute of Foreign Studies, Tie Guofan, German Chinese Chamber of Commerce, Friesen Consulting, China, General Manager Xiao Lei, Yi Xianwang Chairman Ji Dongzhen, Guizhou Province Ma Dajie Food Co., Ltd. Chairman Ma Lingfeng and other famous people in the industry attended the forum.
top
CONTACT US
I-CHC.COM welcome your suggestion to correct our translation, for any inquiries or clarification please contact us:
CONTACT US IN CHINESE: SCAN WECHAT QR CODE ABOVE
CONTACT US IN BAHASA INDONESIA: SCAN WECHAT QR CODE ABOVE
NOTICE: I-CHC.COM is not responsible for any inconsistencies or inaccurate translations of the content @ I-CHC.COM